Attention A T users. To access the menus on this page please perform the following steps. 1. Please switch auto forms mode to off. 2. Hit enter to expand a main menu option (Health, Benefits, etc). 3. To enter and activate the submenu links, hit the down arrow. You will now be able to tab or arrow up or down through the submenu options to access/activate the submenu links.

Rehabilitation and Prosthetic Services
BRS History: A Blind Rehabilitation Center is Established
C. Warren Bledsoe's efforts to develop a VA program met with significant challenges. Complicating matters was an agreement within VA that the Department of Medicine and Surgery would be responsible for World War I Veterans whereas the Vocational Rehabilitation and Education Service would be responsible for World War II Veterans.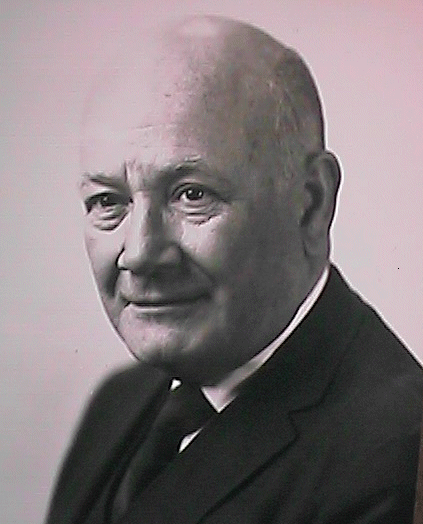 Bledsoe knew that what was truly needed was a rehabilitation center, but his idea met opposition by parties within and outside the VA, who were more interested in channeling blinded Veterans into civilian programs. Moreover, VA administrators retained negative feelings about setting up a center due to their experience with the Evergreen program, which had been established in Baltimore following World War I. VA felt that the Evergreen program had kept people too long and was, therefore, too expensive.
Another factor working against the center concept was the prevailing social work point of view, which opposed any type of program that took clients away from their home. It was believed that having a central habitation for training of the blind would inevitably become paternalistic; thus such a notion should be avoided like the plague.
In addition, Vocational Rehabilitation was now preoccupied with moving forward with job training and placement of the 1,055 blinded Veterans who had already undergone "social adjustment" in the Armed Services program. VA administrators also continued to embrace the "old school" formula of buying pre-vocational services from civilian agencies. Indeed, the idea that the VA should not operate a center for the blind was deeply rooted both inside and outside the VA system. Bledsoe would subsequently enlist the support of a variety of individuals to counter these forces in order to reach his goal of establishing a blind center. Among the leaders of this movement were:
Katheryn (Kay) Gruber, Director of War Blind Services at the American Foundation for the Blind, and later known as "The Sweetheart of the Blinded Veterans Association". Gruber had a strong interest in blinded Veterans and was a tireless advocate for them. She never hesitated to make her views known to VA leaders and unceasingly placed pressure on the Veterans Administration to provide a separate rehabilitation training program for America's blinded Veterans.
Baynard Kendrick, a novelist who became interested in blindness as a memorial to a friend blinded in World War I. Kendrick served as a volunteer at the St. Dunstan's program for the war blinded in England and eventually wrote about the treatment of blindness in fictional form using Valley Forge and Avon as the setting. Kendrick was known to have been the primary catalyst behind the formation of the Blinded Veterans Association.
Lloyd Greenwood, one of the nuclei of spirited men at Avon who helped establish the Blinded Veterans Association. Greenwood served as editor of the BVA Bulletin beginning with its first issue in April 1946 and was hired as its first executive director later that year.
Dr. James Greear, eye chief at Valley Forge, who worked with Bledsoe to break down the final barriers against the establishment of a center.
Dr. Derrick Vail, Chairman of Ophthalmology at Northwestern University and Chief Consultant Ophthalmologist for the VA. Dr. Vail served as a consulting ophthalmologist in the European Theater of Operations during WW II and visited the war blind program at St. Dunstan's while in England. He subsequently concluded that the United States should have one as well and it was through his efforts that the program at Avon was established. When it was eventually decided that the military would no longer provide blind rehabilitation, Dr. Vail agreed with Bledsoe that the VA should undertake this mission and he concurred with Bledsoe's concept of a center.
There were many hurdles still to come but the ophthalmologists, who had been associated with the Army War Blind Program, were determined that the practices proven to be successful in that program would not be lost when the Army program was discontinued. They became strong advocates for establishing a blind rehabilitation center and, in Bledsoe's words, only one thing could have prevailed against the strong opinion within VA that there should not be a center: "the absolute and total assurance physicians have a habit of adopting when they have decided something is right to do". Bledsoe further stated, "It is no simple matter to scare off men who, when it is indicated, can cut out an eyeball." Bledsoe added, "It cut little ice with the doctors to say that, from the standpoint of theoretical social work, this should have been done in the veteran's home and in his own community for the ophthalmologists at Valley Forge and Avon had seen blinded soldiers perform as no other patients ever had."
A decision was subsequently made to place blind rehabilitation under VA Medical Rehabilitation, now known as Physical Medicine and Rehabilitation (PM&R). After gaining VA approval to establish a Blind Rehabilitation Center (BRC), it became Bledsoe's responsibility to identify a VA facility to house it. His search did not last long as General Hawley indicated that he wanted the first BRC to be located at the Hines VA Hospital, in the western suburbs of Chicago, IL. Hawley believed Hines VA Hospital to be the logical choice because it had a large and well-functioning Medical Rehabilitation department at that facility.
return to top